About the EEC
EEC is a highly responsive global network of corporate executives with significant experience in design, measurement, and delivery of Customer Experience (CX). EEC's members comprise a tight network of like-minded peers who help each other to improve service delivery and client outcomes.  The willingness of each member to share their know-how, ideas, and advice contributes to the success of the network and benefits their clients. EEC was founded in 2017 and currently operates worldwide.
OUR PHILOSOPHY
EEC members know that the world is changing—quickly. We know that customers are in control and believe that businesses must adapt to meet their needs in customer-friendly ways.
We approach Customer Experience from the perspective that it helps firms succeed at creating great value for their clients. Each EEC member brings tools and processes that enable organizations to envision and effect change.

Individually and as a group, we believe that:
        

We live in a world of abundance (not scarcity)

        

Companies should do more

for

their customers than

to

them

        

Experience design works equally well for employees and shareholders as it does for customers

        

The power of the whole is greater than the sum of its parts

        

There's no substitute for hard work

        

Customer Experience is as much about people as it is about process, tech, and profits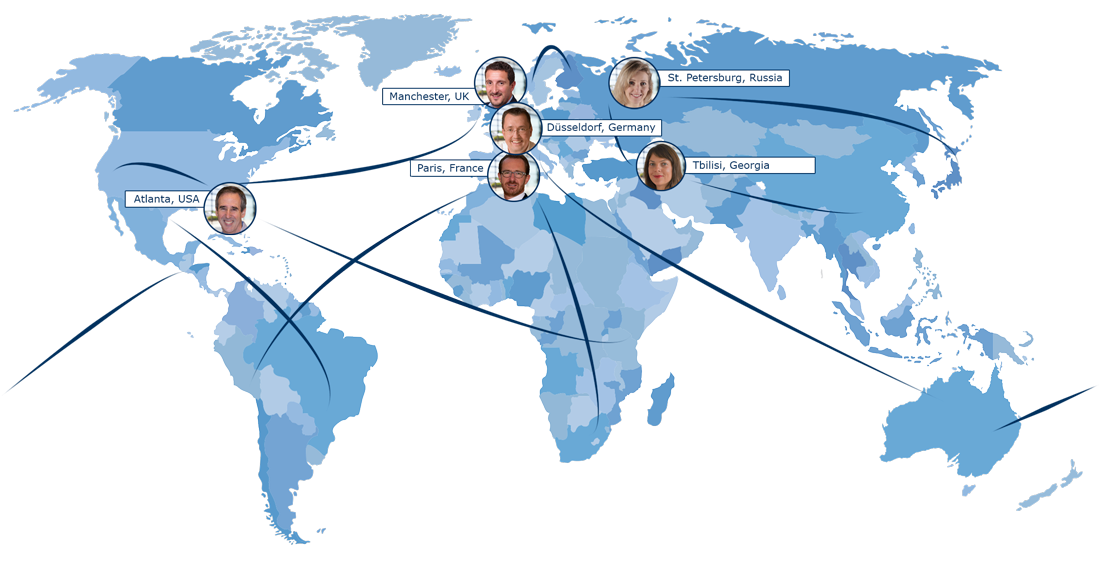 OUR MEMBERS
Every member of the EEC is a seasoned veteran in the Customer Experience field. Each has held leadership positions in global companies and each has worked on breakthrough projects that have delivered transformative results. Membership is by invitation only and members are personally vetted—there are no strangers here. We advise clients on CX strategy using our own experiences supported by best-in-class practices. We also provide knowledge at the level of next-practice, in situations where finishing second or third isn't good enough. That's the power of having a global network of practitioners at your service.
The EEC doesn't sell services. Its members do. So, you won't find any BUY buttons or special offers here. You can work with any or all of us—some of the best CX strategists, game-changers, practitioners, thought leaders, speakers, and experience designers in the world. It's up to you. However, when you work with any one of us, you will get access (through the member you select to work with) to all of us.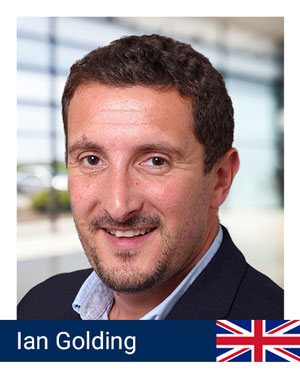 Blogger, Author & Keynote Speaker
Professional CX Trainer
Measurement Expert
Process Improvement Specialist
Ian, is a Certified Customer Experience Professional and Customer Experience Specialist. A certified Lean Six Sigma Master Black Belt, Ian has spent over twenty years in business improvement, working hard to ensure that the businesses he works for are as customer focused as possible. Based outside of London, Ian lectures worldwide and is a workshop rock star when it comes to teaching the basics of Customer Experience.
CX strategy expert and advisor
Loyalty measurement and development coach
Customer-centric corporate culture measurement
Transformation specialist
Olga has more than 15 years of experience in the field of CX. She consults and educates leading Russian federal-level companies, including such names as Yandex, Gazpromneft, Sberbank and Pochta Bank as well as international ones, shares her knowledge as a keynote speaker at major Russian CX conferences and events, runs measurement and corporate culture development programs and judges local and international CX competitions. Olga's experience stems from marketing background – she helps companies build relevant customer expectations and fulfill them, combining world-wide knowledge of best practices with in-depth immersion into the market specifics. Olga is based in St. Petersburg, Russia and works in Russian and English, runs selected projects in German. She had successfully completed over 100 various projects in the field of strategic marketing an CX.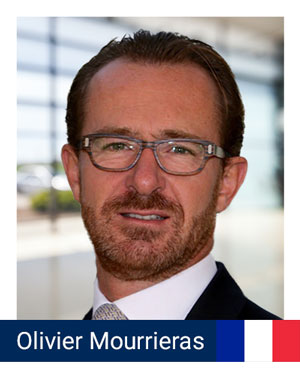 Board CX Advisor
Experience improvement expert
CX capability coach
Keynote speaker
Olivier is as passionate about customers as he is driven toward results. The customer experience radical change plans that he led as executive at Orange and E.ON for over 12 years achieved spectacular customer results (average +10 points NPS per year). These plans are  used as case studies by leading consultancy and analysts firms. Holding executive positions at Orange and E.ON helped him develop his customer operations skills with 'practical inspiration.' Olivier provides through Paris-based CX-Impact, personalized advice and coaching support for leaders who want to start, accelerate or reboot their customer experience strategies. That covers the overall orchestration of a management system and goes from mobilizing the organisation and creating a coalition around the opportunity, to understanding what capabilities are required, how to fill the gaps and measure success. Olivier's credibility and rare energy levels help leaders and board members stay confident and relentlessly focused on the desired outcomes despite the odd resistance to change!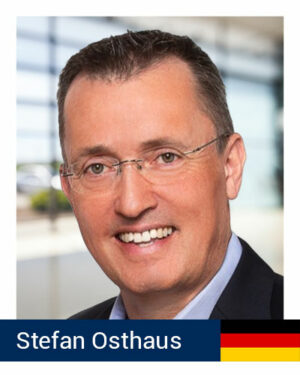 CX & EX Thought Leader
Experience & Contact Center Executive
Strategy Consultant
Keynote Speaker
Stefan has 15 years of experience as a Fortune 500 leader. Responsible for tens of millions of customers' experiences and thousands of employees' experience, Stefan has built his career on dramatic CX improvements (specifically, that's +30 NPS points) and on work-life balance. He intimately understands the connection between a comfortable employee and a productive one. From Dusseldorf, Germany, Stefan helps leaders around the world to consider their CX and EX practices as two sides of the same coin for better business results and better word of mouth.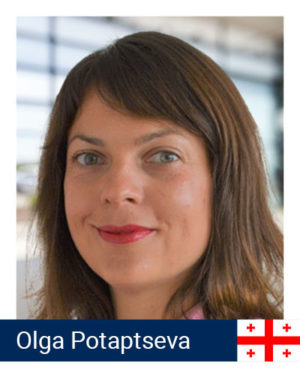 Agile CX Implementation expert
Voice of the Customer design
Top 25 CX Influencer
CX writer & speaker
Olga is an international CX professional with 17 years experience, working across multiple industries in North America, Europe, Far East and Middle East. Her focus is on ensuring in-depth customer understanding drives tangible business results. In her company, European Customer Consultancy, she developed a CX Implementation and Management Toolkit that allows her clients to achieve results from their CX programs 3-4 times faster. Thought leader, speaker and author, Olga is a regular judge at the CX Awards and in 2019 she has been named amongst Top 25 CX Influencers.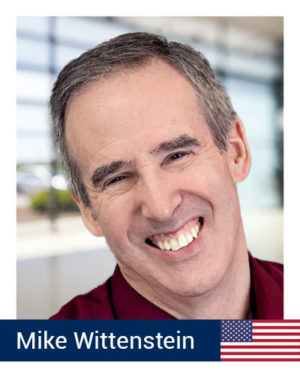 Experience Designer
Future State Experience Design
Journey Mapping
Keynote Speaker
Mike has over 30,000 hours of experience helping leaders tackle tough, high-stakes problems. His 500+ clients claim over $1.6 billion in added sales, reduced expenses, and new sources of revenue. Through StoryMiners (established in 2002), Mike helps clients clearly articulate their future-state customer experiences. He brings story, design thinking, journey mapping, and the latest technologies to identify what's feasible and profitable—and the best ways to get the work done. He served as IBM Global Services' eVisionary and started their first customer experience practice. Mike is based in Atlanta, USA, home to the 1996 Olympic Games. He works in English, Portuguese, Spanish, and Russian and has experience in over 100 cities in 26 countries. Mike has earned these top-tier designations: CCXP (customer experience), CSP (speaking), CMC (consulting), and an MBA. StoryMiners' helps retailers, hospitality/travel firms, technology companies, and professional services firms such as: Barnes & Noble, Chick-fil-A, Holiday Inn, Delta, TELUS, Beeline, Adobe, IBM, SAP, LPL Financial, Jefferson National; plus many mid-market, game-changing brands.
Supporting leading brands and organizations around the globe